A wearable facial device that uses EMS stimulation to lift and rejuvenate the skin.
The Medi Lift Mask is the perfect device to maintain a youthful face. Just put on the mask over the lower half of your face, set your preferred mode, and relax for 10 minutes allowing the mask to stimulate the facial muscles restoring a more youthful appearance.

- Hands Free
- Made with medical grade silicone that fits to the structure of your face
- Treatment course of 10 minutes
- 3 modes, working through 2 types of electrical muscle stimulation (EMS) settings PLUS 6 EMS intensity levels


Product Code: EP-14
Product Name: Medi Lift
Treatment course: 10 minutes (auto-off function)
EMS levels: 1-6
Modes: Auto (purple light), Stretch (blue light), Up (red light)
Recommended usage: 10 minutes per day, every day
Dimensions:
- Controller: approx. 50 × 50 × 15 mm (1.9 x 1.9 x 0.5")
- Silicon Mask: approx. 600 × 180 mm (23.6 x 7")
Weight (Controller+Silicon Mask): approx. 145 g (5.1 oz)
Country of Origin: JAPAN
・Silicone Mask x 1
・Controller x 2
・Micro USB Charging Cable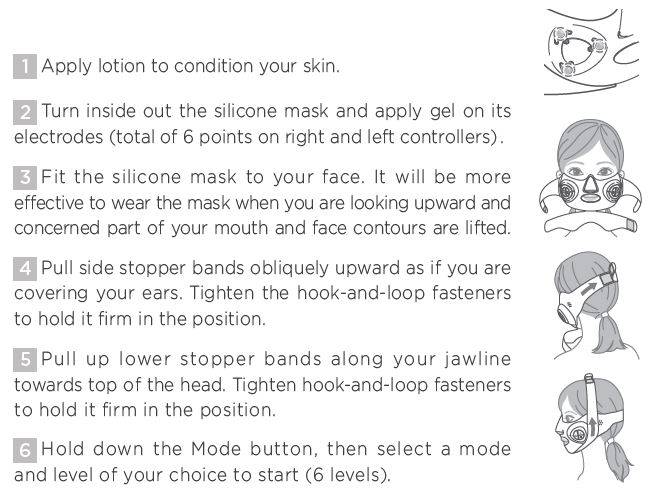 ---
Treat and mimic
your muscles just by wearing the mask for only 10 minutes.
Our proud product
specifications
---
All faces are naturally asymmetrical.
You can choose from 6 individual levels to ensure a perfect fit for both the right and left side of your face. We use an elastic medical grade silicon because of the perfect fit to any facial shape.
Muscle Training - EMS Mode
---
The Zygomaticus major (cheek muscles) should be exercised because
it will create a better cheekbone shape and help lift the middle part of your face. It is challenging to train the Zygomaticus major in our day-today lives but by choosing the EMS Mode with a low frequency of
2.5~17Hz, it is easy to exercise and train these muscles.
Muscle Release - EMS Mode
---
The Mamasseter muscle (jaw muscles) should be in a relaxed state but tends to be overused. The benefit of relaxing this muscle is that it can improve facial balance and soften the look of a square jaw.
By choosing a low frequency EMS Mode of
20~100Hz, it makes it easy to relax these muscles.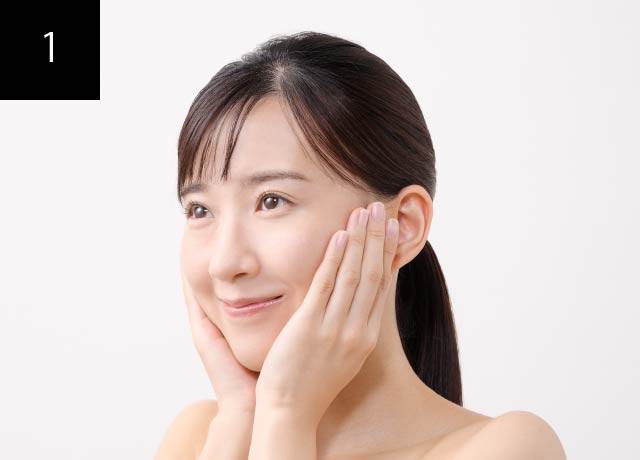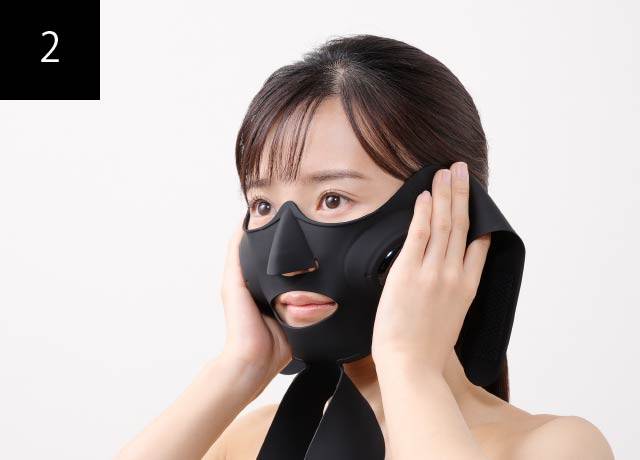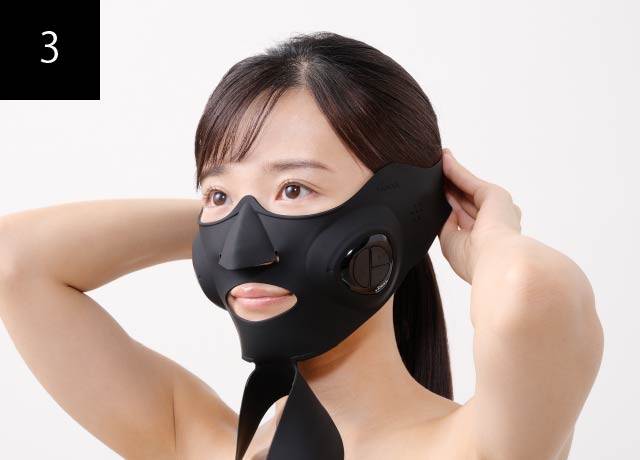 Medi Lift